San Diego Snorkeling Tours
Swim with seals. Visit the caves. Experience the sharks
Everyone loves snorkeling in San Diego. Adventure seekers have a chance to snorkel with sea lions and explore the sea caves at La Jolla Cove. Swim with the leopard sharks near La Jolla Shores. Venture further into the protected reserve to visit San Diego's legendary kelp forests. The best areas to snorkel throughout the marine sanctuary are right off the coast of La Jolla.
What can you see on our adventures? San Diego has marine life galore! Pretty fish, super cute harbor seals as well as lobster, octopus and a variety of sharks. Mornings are best for spotting dolphins. If your lucky you might see one of our favorite green sea turtles.
Our snorkeling tours need good swimming skills. No snorkel experience required.
La Jolla Cove Tours
Sea lions & Caves
Available Daily
Guided Group
Price includes use of gear
Leopard Sharks Tour
Leopards & Rays
Available Daily
Guided Group
Price includes use of gear
Private Snorkeling
Choice of Tours
Available Daily
Private Group
Extra participants add $80/ea
Our snorkeling trips start off exploring the shallow waters around the Cove. Here is a great opportunity to see schools of colorful fish. Many beautiful underwater plants also grow along the San Diego coastline. Our guides then lead each group for a 60-minute snorkeling excursion. One fun stop is the emerald inlet where baby sea lions love to lounge on one of the only rocky beaches in San Diego. This is a great spot to get some epic photos. Further along are the huge caves. Here, everyone gets a chance to snorkel through the largest cave on most days!
Creatures featured at La Jolla Cove are the curious sea lions. Schooling near shoreline are fish, like the senorita, Garibaldi and kelp bass. California spiny lobster and lots of crabs live in the rock formations and reef. Don't forget to bring your waterproof camera!
Every summer San Diego is host to hundreds of leopards! Don't miss this special snorkeling event. Found most often along the eastern shore of the protected marine park. These critters are often found in just a few feet of water. Snorkeling groups spend most of their time floating just feet from these beautiful guys. Because this species is quite migratory, snorkel outings are subject to their presence. In the San Diego area summer and autumn are the best time for snorkeling near the Shores location.
Critters to look for include the beautiful leopard, tope and school sharks. Stingrays and bat rays especially love to relax on the sandy flats just south of the site entrance. Schooling fish also share this part of the ocean. This is a fantastic opportunity to get some great marine life photos!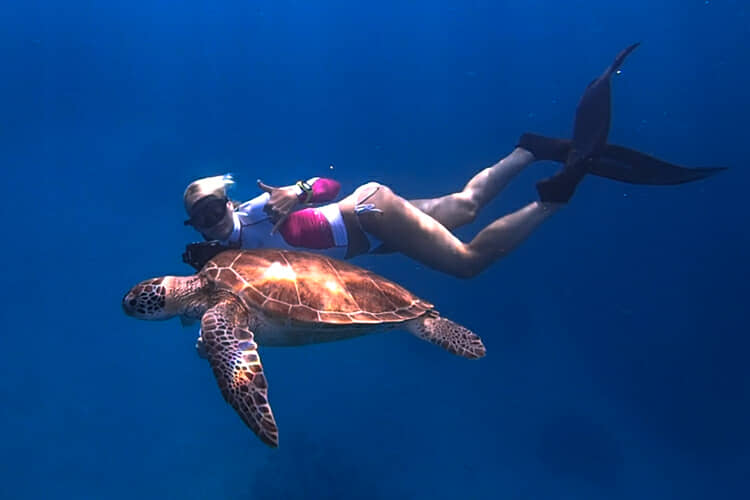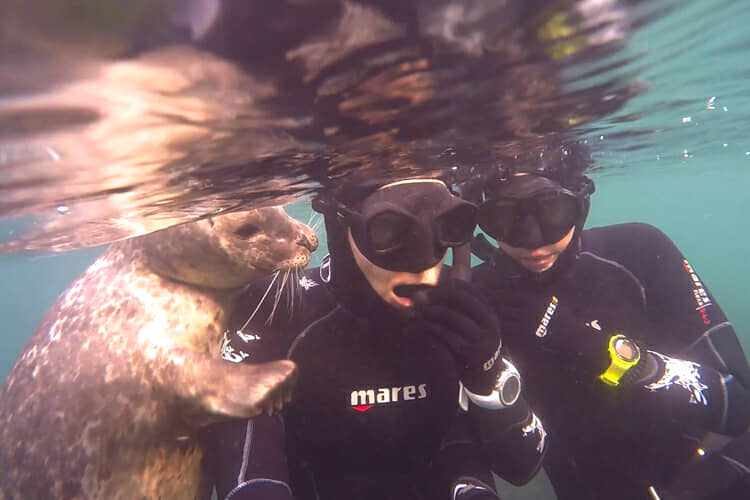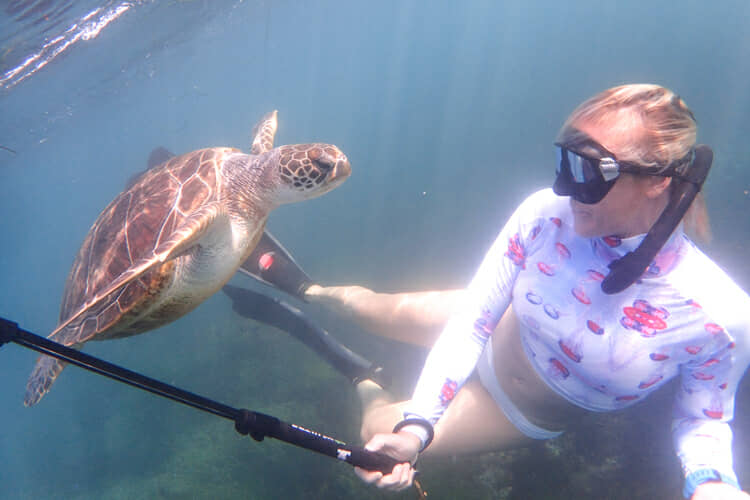 Snorkeling details you might want to know. Check out our answers to common questions below.