Hammerhead Shark Diving in San Diego Waters
If you have been diving in San Diego, you know that the Hammerhead sharks are not common. But with a healthy ocean and warmer water from El Nino, the Hammerheads have arrived in La Jolla!
Diving with sharks explodes in Southern California
We head about 10 miles south off the coast looking for big animals. The thing about trying to dive with sharks from a boat is that you spend a lot of time waiting around for them to arrive. Hoping to attract them with the scent of your chum slick. Hit or miss is best case scenario for expeditions. But those of us addicted to these beautiful creatures don't care. Even quick encounter after all the waiting makes it all worth it. Hammerhead sightings in San Diego are a once in a lifetime experience. With the El Nino water temperatures, a multitude of unusual species has come up in the current from Baja.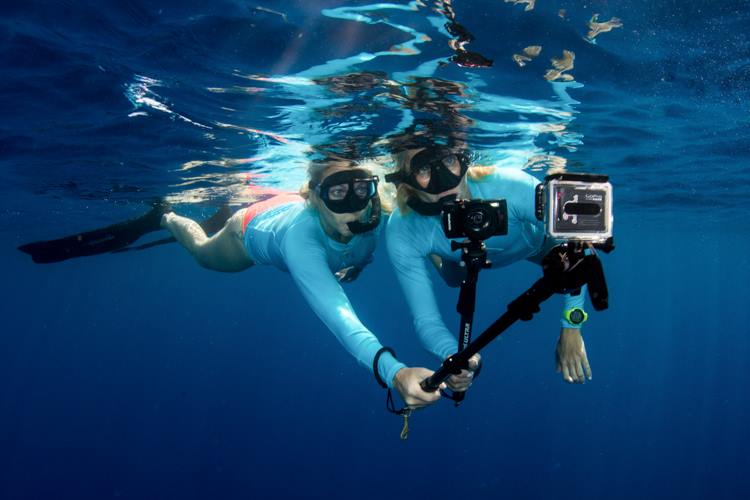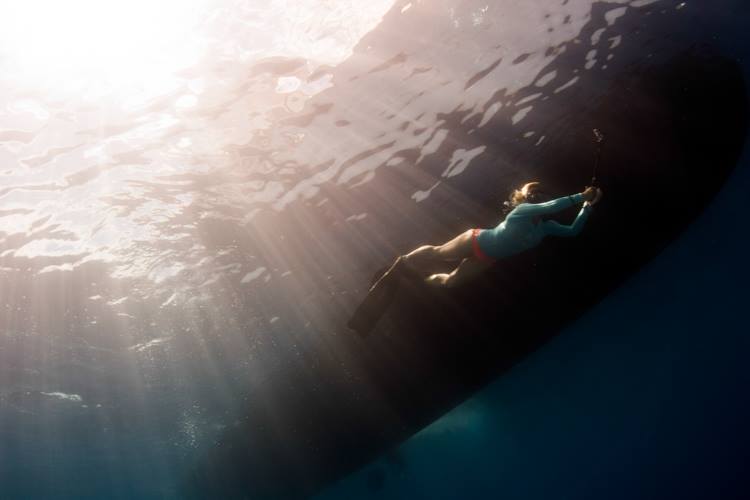 Looking For Hammerheads
Mares Razor Pro fins took us gliding over the surface. We scanned the depths and the surface at the same time. Watching to be sure we did not miss diving with this magnificent creature. But to our dismay, we found none. We head back with only pictures of us in our gear and the empty blue water in the background. Would we do it again you ask? Of course!!! We would do it every day for that fleeting moment to spend with these sought after beauties.
Beautiful conditions off the boat into the deep blue water. When an El Nino embraces our area, the water warms up to 80 degrees. These temperatures bring tropical fish & hammerheads up from Baja Mexico. Locals have spotted sharks up and down the coast, including right off La Jolla Cove. The best way to view them is by taking a boat and chumming the water. You should always explore with an experienced guide company.
Photos are the work of one of our favorite dive pals. Amazing photographer, Ashley Hauck of Ashley Hauck Photography.
Freediving gear provided by Mares.