Key Largo Scuba Adventure, What's it Like?
Our Key Largo excursion had us scuba diving in clear, blue water with barracuda and turtles. Stunning coral structures to swim through and colorful fish.
Tropical islands stretch 120 miles starting in the state of Florida's southernmost tip. Nestled between the Atlantic Ocean and the Gulf of Mexico. These islands have a laid-back, relaxed vibe. The waters are some of the best in the United States for both divers and freedivers.
This Key is a short drive from the Miami International airport. But the transformation from the mainland to paradise is astonishing. Miami is the fast-paced hustle and bustle. Once you arrive, the lyrics of Kokomo by the famous beach boys comes to mind.
This island chain is a scuba paradise
Once on the island, it is easy to find operators who will rent you gear. They can also take you out to some of the most beautiful sites located on the east coast. We had a blast taking photos with the new Olympus OM-D E-M5 Mark II cameras. The Keys have both shallow reefs and deep wrecks. Many of the location's underwater sites are appropriate for both divers and snorkelers. Making this area a prime destination for families. Fish, hard and soft corals in both shallow and deep water offers something for everyone. The brilliant natural coral reefs are just a few miles offshore. World renowned for their splendor.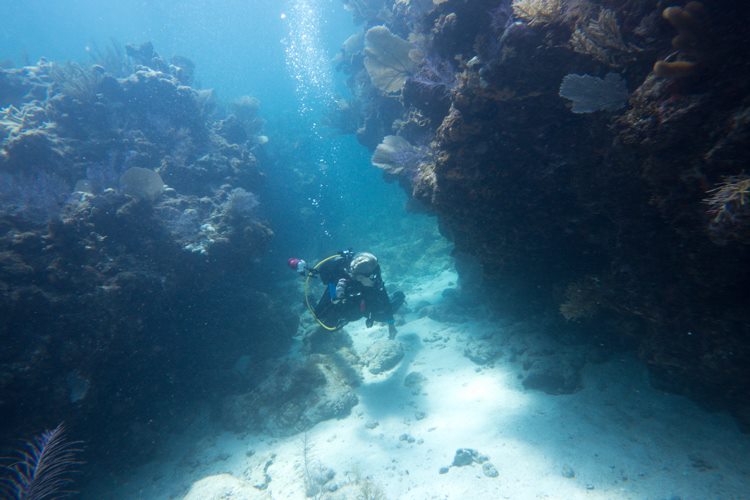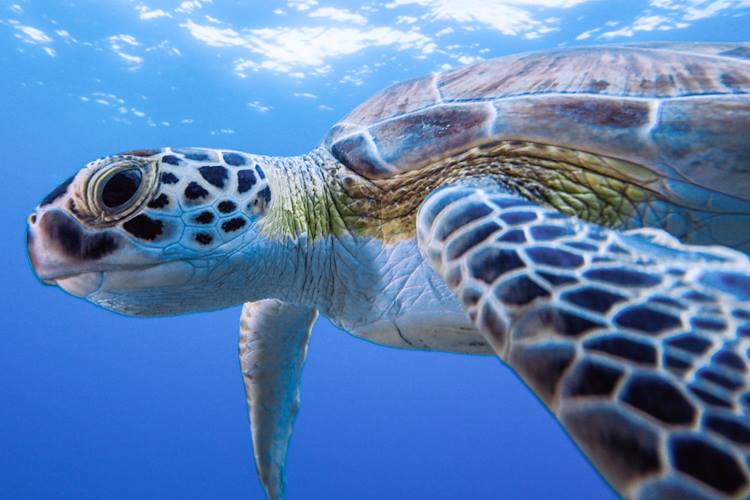 Underwater attractions highlight the Keys
Visiting John Pennekamp Coral Reef Underwater State Park is thrilling. There are wrecks and amazing statues beneath the surface. These attractions are exciting to see and are fantastic photo opportunities. The famous Christ of the Abyss statue. The Florida Keys house underwater treasures that divers and snorkelers enjoy. The colorful, tranquil sea life in these clear, tepid, azure waters. Visitors always leave in awe and wanting more.
We spent a week in the waters of the Florida Keys. We found it to be incredible. Our favorite features were the glorious beauty of the reefs and the cute sea turtles. They were unafraid and seemed to enjoy observing us as much as we enjoyed them. The reef structures also drew our attention. We were able to traverse in and out of what the operators called fingers. Amazing sea life at every turn. We agree with the statement about the keys. We too think the islands are the in the running for "Dive Capital of the World."
Thank you Olympus cameras for providing our photography gear & trip.
Read our post about taking photos with the freediving friendly Tough TG-4.