Pelagic Stingrays – Beautiful Little Ocean Bully
The day was exciting! Confirmation had come in that hammerhead sharks were near San Diego's shoreline. Our cameras at the ready. We never expected that the pelagic stingrays would be our day's top video highlight.
Warm Water Bring Unusual Pelagic Life
Ocean temperatures in California are usually pretty warm in September. The summer crowds disappear after Labor Day. The ocean now seems so peaceful. Autumn is perfect! This year's unusual weather pattern have water temperatures a bit above average. The warm currents have brought an array of unexpected visitors to the giant kelp.
After a couple of hours of waiting for sharks off a friends boat, with no luck, we decided to snorkel back to the shore. La Jolla Shores beach was only half a mile. About half way to shore there is an unusual fluttering ten feet below. The a minute later another. Then another. Some rare stingrays had decided to make an appearance, and they were escorting us to shore.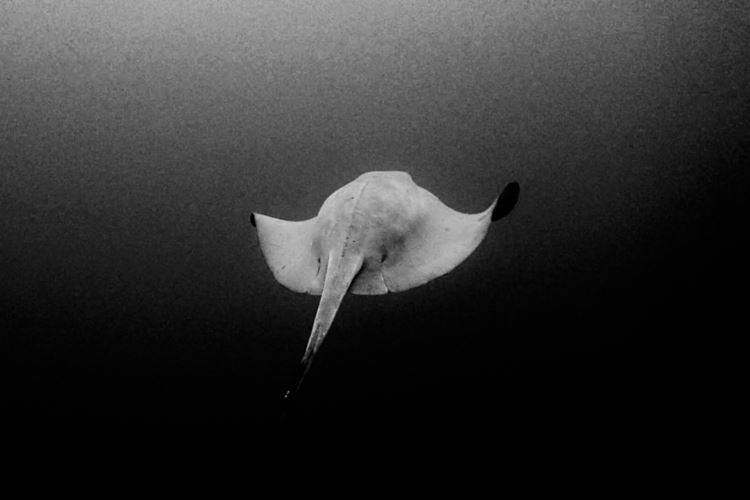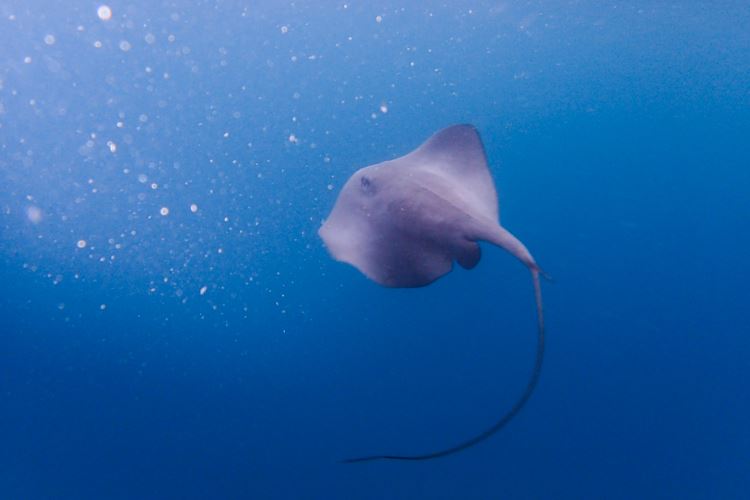 Open Water Rays in La Jolla
Thick, round bodies almost two feet in length. With even longer tails they were beautiful to see! Most of the rays we see throughout the year while snorkeling in La Jolla marine park live along the bottom. But this pelagic ray loves swimming in open water. With a graceful flapping motion, these guys can swim forward and in reverse. The cuties are amazing to watch.
These aggressive species survive on critters like the octopus, mackerel, and cute seahorses. Often each will capture prey by wrapping it in their fins. When hungry, they also get cranky. The huge sunfish is often chased, attacked and bitten by this species when they are hungry. Bullies!
Our Little Stingray Parade
We decide to film as our pelagic escort swims us toward La Jolla. Sometimes coming quite close and other times staying at depth. We saw episodes of their darting off super fast. Most of the time these rays unique swimming motion is also quite even paced. But always swimming slow enough for us to video and photograph.
We ended the day and had already forgotten about the hammerheads. The small critters from the open Pacific had captivated our journey to the shore. We had just seen and photographed our first pelagic rays anywhere near San Diego, and we loved it!