7 Great Spots for Snorkeling in San Diego
Snorkeling in San Diego is fantastic. Sites with the best snorkeling are accessible right from the shore in La Jolla's marine park. Choose to jump in with sea lions or explore the sea caves. Brave snorkelers can check out the local leopard sharks and stingrays. How about navigating through schools of colorful fish. Or sharing a special ocean moment with a cute baby harbor seal. Here we list the best spots to snorkel in San Diego and what to see in each location. Surprise, all the sites are in La Jolla!
Book A Snorkeling Tour
Top Snorkeling Sites
San Diego, California
#1 La Jolla Cove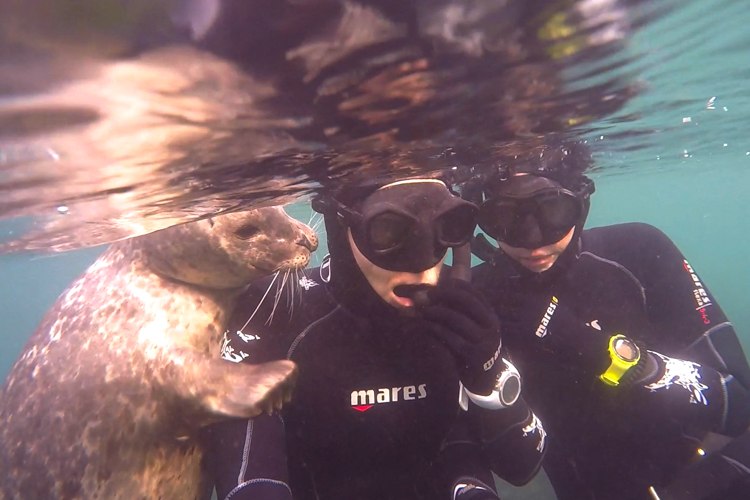 Book A Snorkeling Tour
The best snorkeling in San Diego is at La Jolla Cove! Located about 15 miles north of downtown on the west end of the 6,000-acre protected marine sanctuary. La Jolla Cove is accessible from a small beach at the base of the sea cliffs. Head straight out from the steps, and you will find an underwater paradise. Clear waters filled with hundreds of bright orange Garibaldi, the California state ocean fish. Sea lions lounge on nearby rocks and will often join snorkelers to frolic in the waves.
#2 Snorkeling The Seven Sea Caves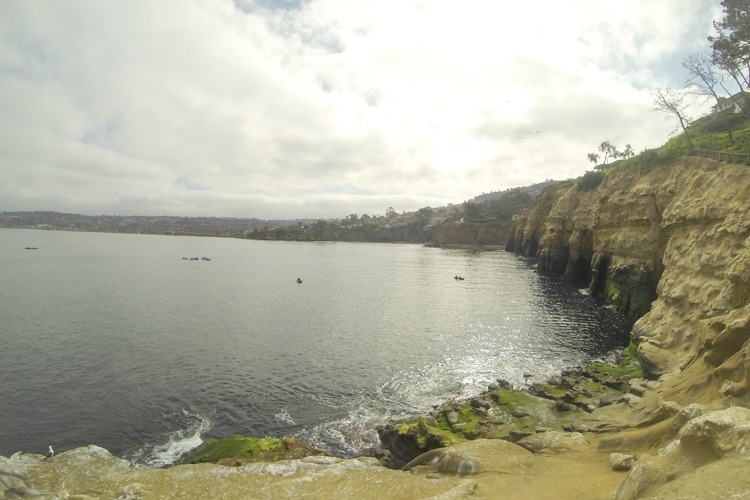 Enormous sea caves line the majestic sandstone cliffs to the east of La Jolla Cove. Dotting the cliffs are hundreds of black cormorants, a fishing bird that can dive to over 40 meters. The shallow waters in front of the caves are a popular cleaning station site for local fish. It's easy to find dozens of orange señoritas busy grooming the local kelp bass and mackerel. Snorkel north and the red kelp covered rocks will give way to a sandy ocean floor. These sand flats are a favorite spot for halibut and electric rays.