SSI Freediving Level 1 Ocean Training, It's Fun!
Our goal, to finish the open water training section of our level 1 SSI freediving class in the ocean. The boat pulled up, and the excitement was mounting. After boarding, we grabbed seats on top. We watch the scenery during the crossing from San Diego to Catalina Island. There were six dive students along with our SSI, Scuba Schools International instructor.
Arriving at the dock, we all grabbed our gear bags and headed over to Casino Point. All six of us were looking forward to the day in the water. We would get a chance to practice our dive skills in the open water, and that was exciting.
Gearing up for Level 1 Training
We geared up, with Mares gear & Suunto computers. Feeling more confident after yesterday's beginner skills freediving instruction in the La Jolla pool. We decided how much weight we would need to add for the added neoprene we intended to wear. Once all suited, we headed out, and our instructor set the float which had a marker at 30 and 60 feet for practice.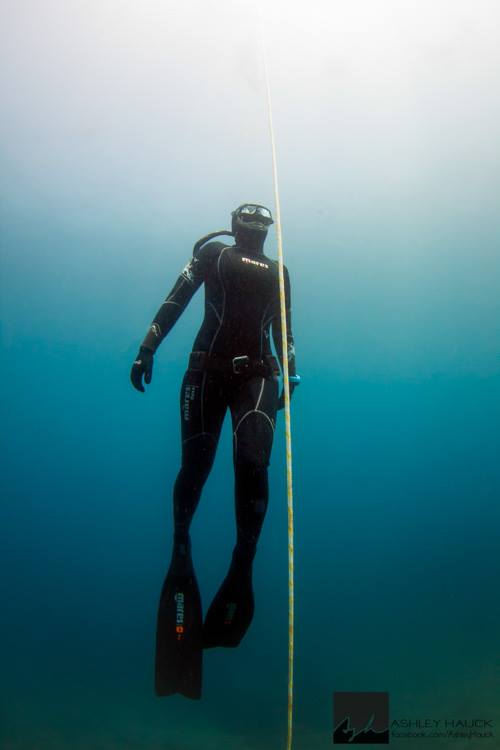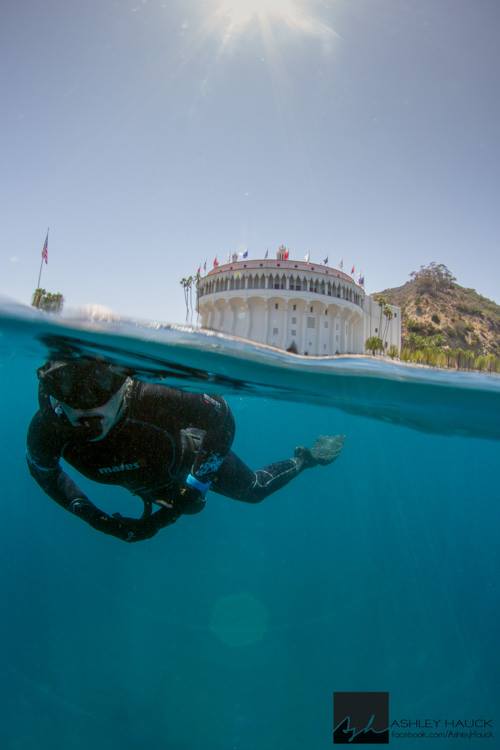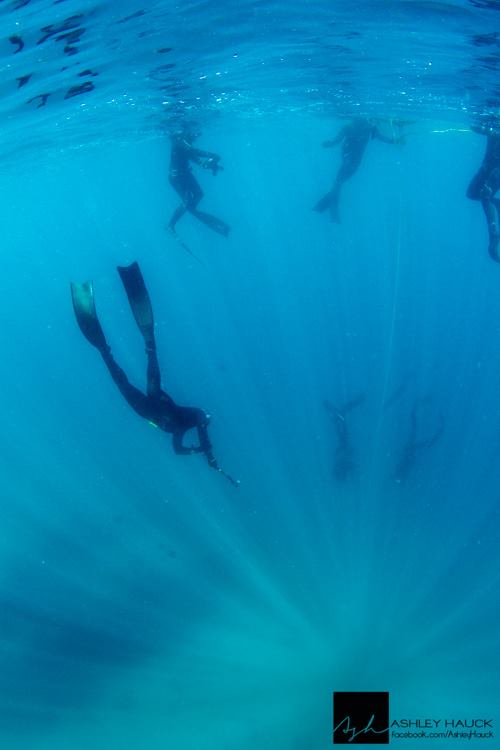 Practicing the SSI Class Skills
We ran through the same skills that we did during our pool sessions back in San Diego. We did dives to 15 feet than 20, then 30. Our instructor was able to show how to become neutrally buoyant at a certain point. Then negatively buoyant as we descend deeper. It was so amazing to dive deeper and deeper as we used the learned breath hold techniques.
We ended the practice with some rescue skills. Then took some time for fun diving in Catalina's kelp forest. It was almost as beautiful as our giant kelp in La Jolla. It was a phenomenal day of learning. Practicing with our new class friends and enjoying the beautiful backdrop of Casino Point.
Freediving gear provided by Mares. Dive computers provided by Suunto. The course provided by SSI, Scuba Schools International.
Photos by Ashley Hauck of Ashley Hauck Photography & Lesley Grey Alstrand.