La Jolla Sea Turtles Snorkeling Tours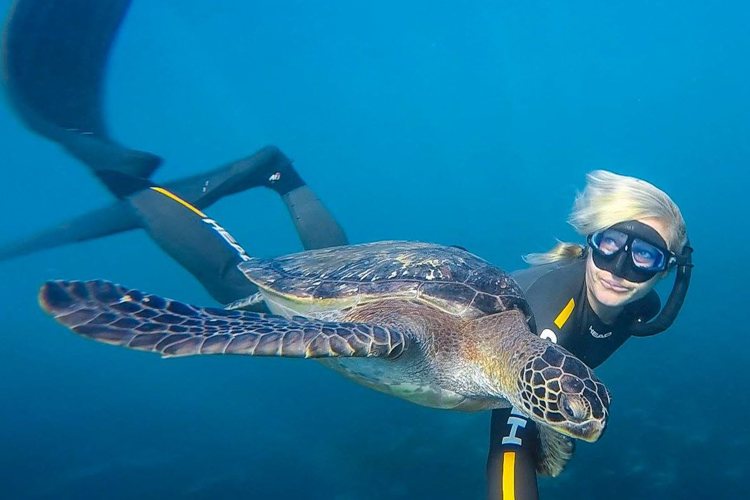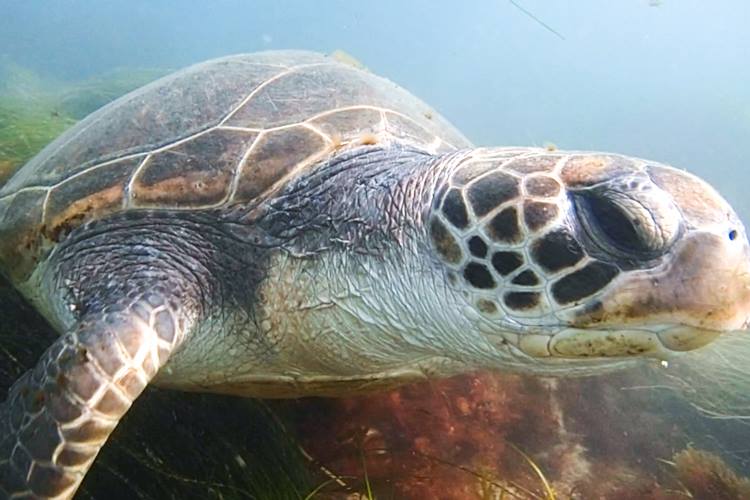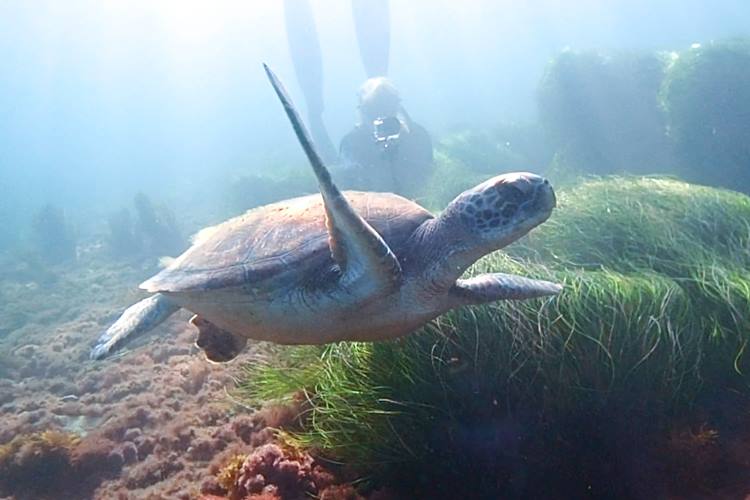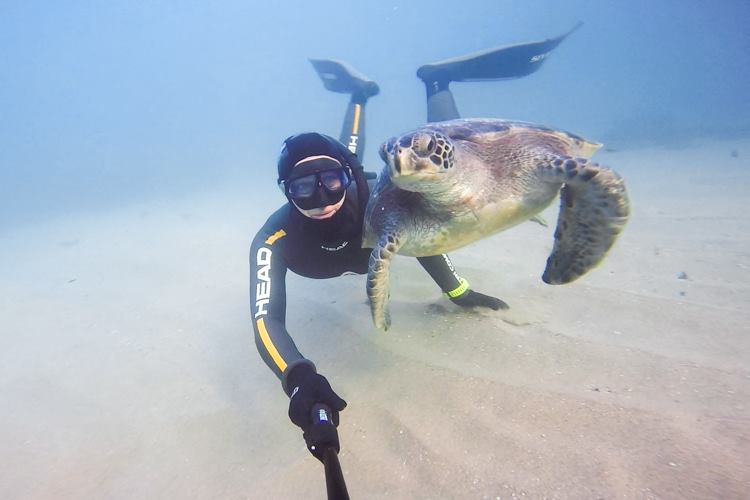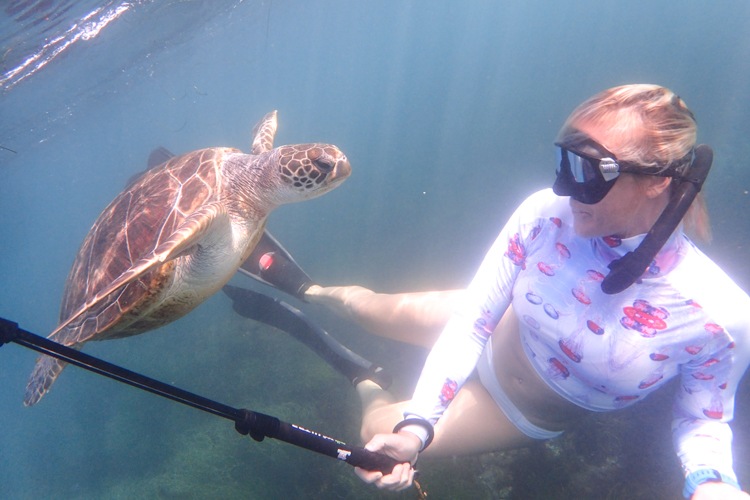 Amazing Photo Opportunities
Protected Marine Sanctuary
SNORKELING TOUR SUMMARY:
We love snorkeling with the adorable sea turtles in La Jolla! Are you visiting San Diego? Join us for a fantastic snorkeling adventure. All tours explore the La Jolla protected marine sanctuary.
Our trips wander through Turtle Town as well as other regions of the La Jolla ecological reserve. We often encounter other ocean life, such as rays, schools of fish, lobster, crabs & curious seals. We find turtles on about 75% of our trips; there are no guarantees.
Private Turtles Snorkeling Tours
Additional participants, $100/person.
Private Event
Ages 8 + (with parent)
Sea Turtles
Price includes use of gear.
WHY CHOOSE THIS EVENT:
Spend a morning snorkeling with beautiful green sea turtles.
Visit the stunning cliffs and giant caves.
Enjoy encounters with colorful schools of fish.
Explore La Jolla's famous Marine Protected Area, the Matlahuayl State Marine Reserve.
Savor the incredible views both above and below the ocean.
Look for unexpected visitors such as dolphins or the occasional pod of whales.
Our expert guides lead all private adventures.
EVENT DETAILS:
Private Sea Turtles Tour (for up to 4 people): $750
– add up to 4 additional people for $100/person.
Advance reservations required.
Weight: 80 lbs & up.
Ages: 8 & up. (with parent)
Good Swimming Skills: Floats & life jackets are not provided.
Children: Ages 8 to 17 may participate only if their parent is also snorkeling.
Use of mask, snorkel, fins & wetsuit.
Wetsuits: Wearing a wetsuit is required. (available 80 lbs to 300 lbs)
2.5 hours includes:
30 minutes: donning gear, instruction & ocean entry.
120 minutes: in the ocean.
Tours are physically demanding & not for individuals with poor health or a weaker physical condition.