Scuba Diver Girls
Scuba Diving & Snorkeling Tours
TOURS IN LA JOLLA
We offer a selection of daily guided scuba diving and snorkeling tours. All tours are in the gorgeous La Jolla protected marine sanctuary. Visiting San Diego and want to experience the magical world under the Pacific Ocean? No problem, we have you covered!
Choose between stunning locations such as La Jolla Cove and the seven sea caves. How about leopard sharks lane, Boomers or turtle town. Even check out the impressive giant kelp forest. Take this once in a lifetime opportunity. Explore the ocean that lays beyond La Jolla's towering sea cliffs.
Our experienced guides look forward to showing you tons of San Diego's amazing sea life. Whether you're a certified scuba diver or first time snorkeler we have a tour for you.
Beautiful Underwater Sites Around La Jolla.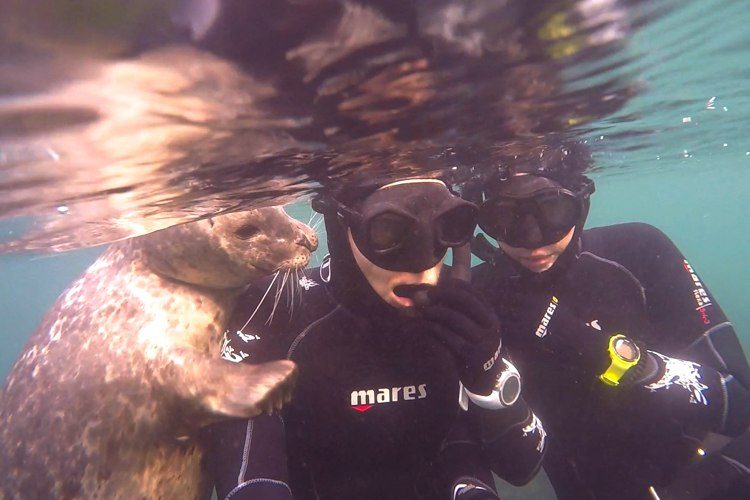 San Diego Snorkeling Top 7 Sites
Snorkeling in San Diego is fantastic. Sites with the best sites accessible right from the shore in La Jolla's marine park. Here we list the best spots in San Diego and what to see in each location. Surprise, all the sites are in La Jolla!
#1 La Jolla Cove
#2 The Seven Sea Caves
#3 Turtle Town
#4 Marine Room Beach
#5 Boomers' Kelp Beds
#6 Devil's Slide Reef
#7 La Jolla Shores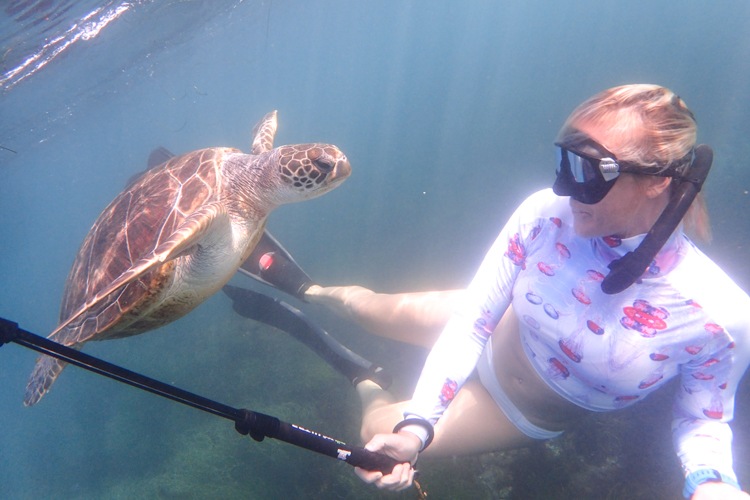 Turtle Town The Secret Spot
Below the rugged sea cliffs, and under the blue waves is the La Jolla ecological reserve. One of the most biodiverse underwater environments in the world with a plethora of sea life. And, if you know where to look, Turtle Town. Here you will find some of the cutest sea turtles ever!
Encounters with these charming creatures are becoming more frequent. Join one of our tours and spend your morning snorkeling with some of San Diego's adorable sea turtles.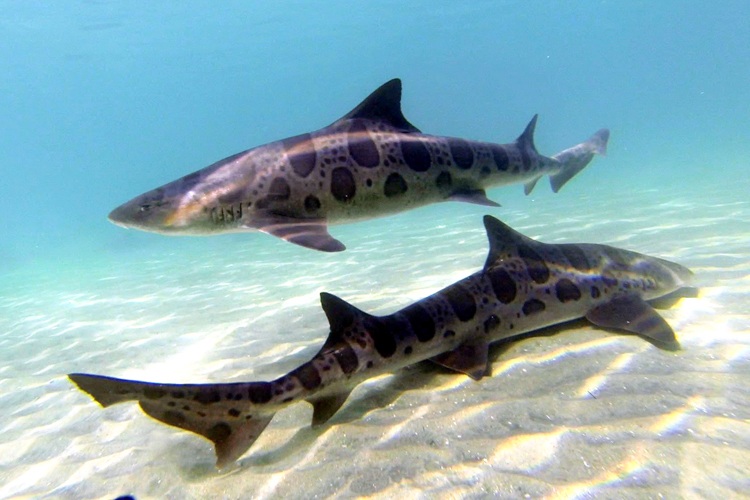 Leopard Sharks Lane La Jolla, California
During the summer months the leopard shark population in San Diego explodes. Thousands of sharks migrate to the area. Our leopard sharks snorkeling tours put you right in the middle of all the shark action!
Often found in less than ten feet of water. These beautiful, and harmless creatures are easy to spot during our tours. With stunning views of La Jolla's magnificent sea cliffs and loads of interesting sea life this area is a must see. Don't forget your camera.
Sea Turtles In The Marine Reserve Video
Below the majestic sea cliffs of La Jolla live the beautiful sea turtles. These cuties will capture the hearts of anyone lucky enough to share the ocean with them. Remember to bring your camera!
Sharks In The Giant Kelp Video
One of the most biological diverse ecosystem on earth. The giant kelp forest. An underwater wonderland of phenomenal beauty, marvelous sea life and usually, sharks!