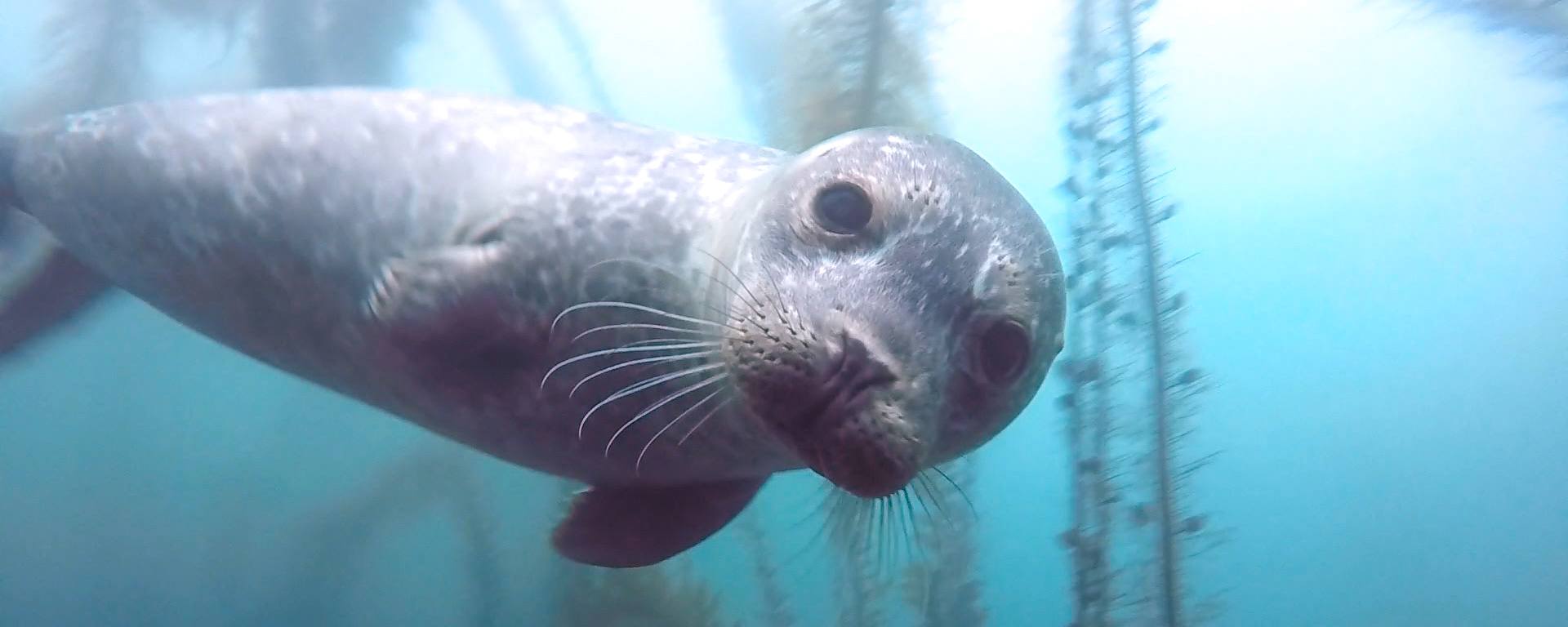 The 5 Best spots for Scuba Diving in La Jolla
Scuba diving in La Jolla is always a fantastic adventure! San Diego's top scuba sites are all from the shore in the La Jolla protected marine sanctuary. Here, below the sea cliffs, is the spot to share the ocean with the energetic California sea lions. Underwater walls are a playground for cute harbor seals. The deep submarine canyon can surprise with a variety of octopus. And finally, nutrient-rich waters of San Diego's giant kelp forests are a great place to dive with sharks. The kelp also provides a stunning backdrop for photos.
Here we list La Jolla's best scuba diving sites and what to see in each area. It's no surprise that access to 3 of the top 5 spots is from La Jolla Cove.
Top Scuba Sites
La Jolla, California
#1 The Giant Kelp Forest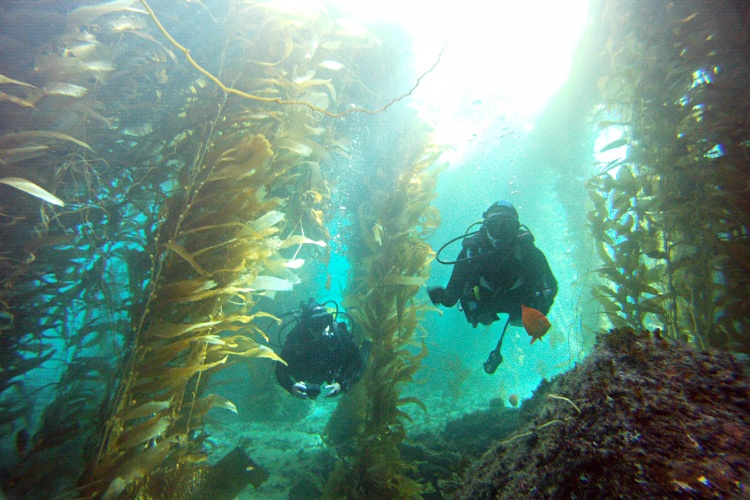 The best scuba diving in La Jolla is in the protected marine sanctuaries giant kelp forest. Access this site from the La Jolla Cove beach. The heart of the action is at Rock Pile, due North of the beach about a quarter mile. The kelp stretches from the sea floor right up to the ocean's surface. Diving in the kelp feels like flying through a magical forest surrounded by marine life. Fish like sargo and opaleye tend to school in large numbers in this area and are fun to photograph. If you are going to see tope sharks, sevengill sharks or other large apex predators, it will most likely be here.
#2 The San Diego Cliffs & Sea Caves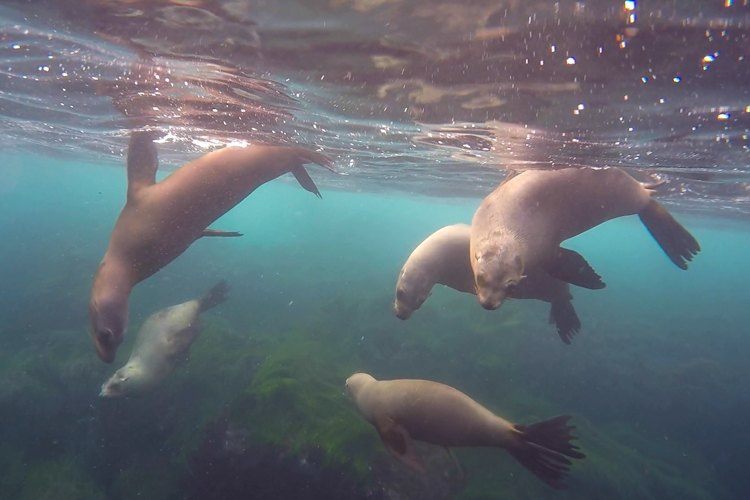 Carved into the towering sandstone cliffs to the east of The Cove are ancient caves. Local sea lions love to sun themselves on these rocky cliffs and play in the nearby waves. The best diving is in the shallow ocean along the base of the cliffs. You can often find California spiny lobster hiding under the submerged rocks. Look for thousands of fish including kelp bass, blacksmith and bright orange Garibaldi. In the spring season, you can usually spot the super cute horn sharks around the first cave, The Clam. But if your goal is to dive with sea lions while in San Diego this location is your best chance. Bring your camera!
#3 Boomers & The Underwater Walls