Mackerel in La Jolla, Huge Schools of Tiny Fish
Baby, it's cold out there, and the mackerel in La Jolla seem to love it. Soon the huge schools of mackerel and their sea turtle pals will be gone. When November hits some parts of the country, ransack their closets, attics, and basements. The purpose, to find warm coats, mittens, and hats. Here in San Diego, we do the same thing. But instead, we pull out the 5mm wetsuit and put away the 3mm for snorkeling and freediving. We might even trade a wetsuit for a dry suit for scuba diving. As water temperatures decrease, and we pile on extra neoprene. New ocean experiences await us.
It's the changing of the seasons here in La Jolla, California. You can see it under the water. The mackerel are schooling in the protected marine park. The turtles are leaving, and the kelp is starting to grow. Much of the forest has died off from the warm summer temperatures. Now you can view the new kelp beginning to grow from the bottom. Much like springtime in the Midwest, where you find buds on the trees. Here we observe new buds starting to take root.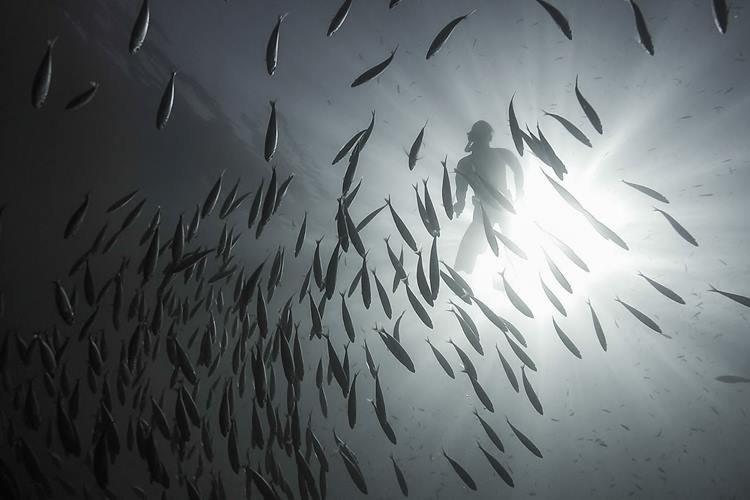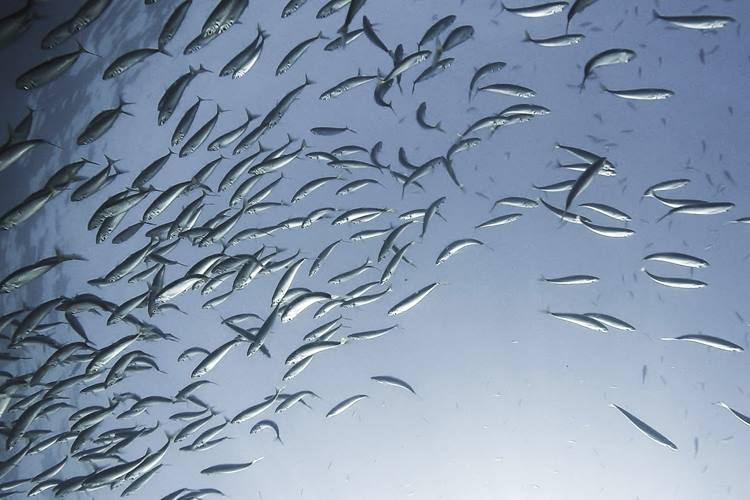 Sea Turtles Follow La Jolla Migrations
The temperature has dropped from the 70's to the 60's. But the sea turtles are still lingering around the San Diego kelp forests. Are they trying to decide when to move to warmer waters? Loving their summertime playground near La Jolla Cove. Still hang around even with the season changing, but soon will be gone. This year we saw triple the number of green sea turtles off the coast, many of them small juveniles. It is always sad to watch them go at the end of the season. With the increase in numbers this summer, we hold on to hope that we will have even more next summer.
Barracuda and massive schools of mackerel invade the giant kelp forests. The mackerel are fun to watch from the surface or the bottom because as they swim together. Forming patterns that are sometimes resembling things like hearts and diamonds as they swim. It is fun to dive into the middle of the school and then let them engulf you as they go on their mission. There are times when the school is large enough that it circles you, and all you see is a wall of fish all around you. That is being one with sea life!
As the water temps continue to drop into December, the forest will come back strong. We will enjoy the spoils of winter diving. We don our hoods and gloves to allow us to stay as long as possible in the frigid waters off San Diego. We know the mackerel in La Jolla are waiting.