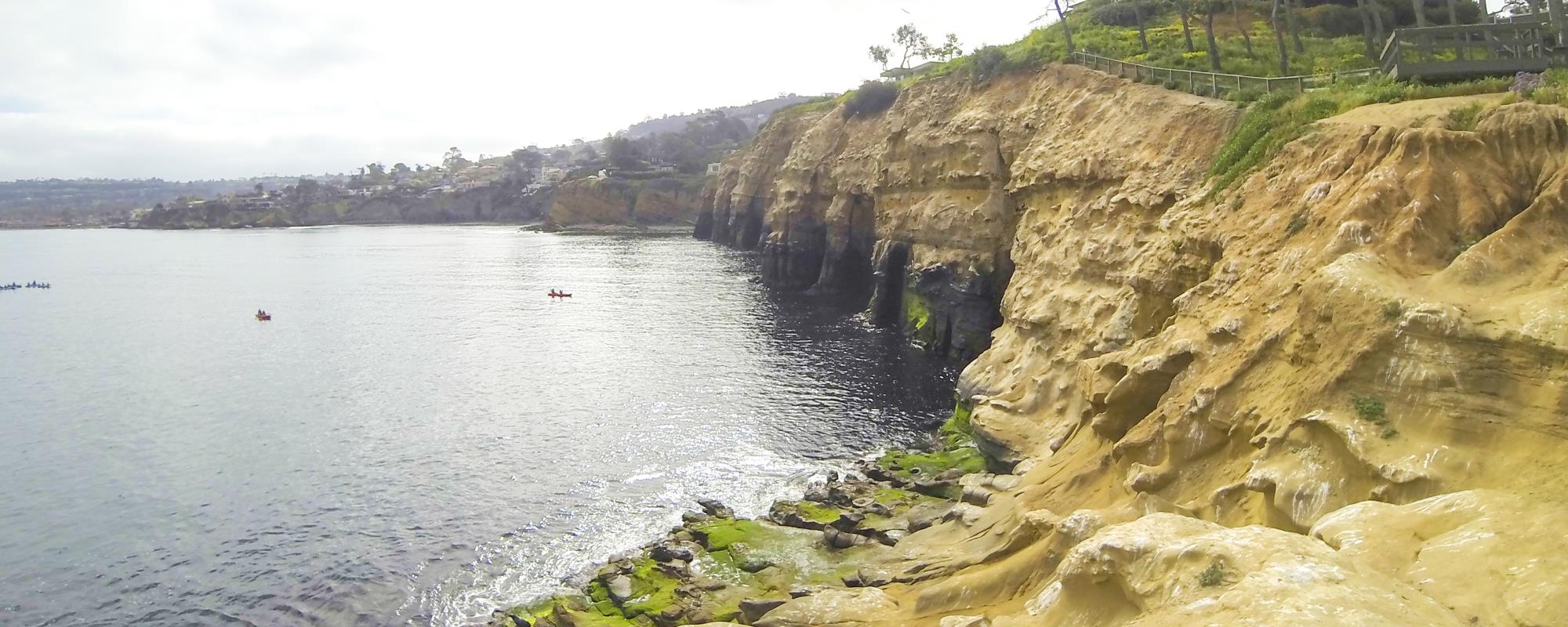 La Jolla Cove
Just a few miles north of San Diego is the La Jolla Cove, a small beach at the base of the steep sea cliffs. One of the most picturesque locations in Southern California, the Cove is also one of the busiest. Parking is always difficult.
From the walking paths along the cliffs, visitors can watch dozens of sea lions play in the ocean below. The entire area has excellent photo opportunities and is a great place to watch the sunset.
The sweeping sea cliffs protect the small beach from dangerous ocean surf much of the year. As the westernmost waters of the ecological reserve, this area also has a variety of marine life. As a result, La Jolla Cove often has clear waters that are full of life and fun to explore.
Top 5 Activities At La Jolla Cove
The calmer, more protected waters make the La Jolla Cove one of the top marine recreation areas in San Diego. A famous site for diving, swimming and snorkeling. Below are the 5 most popular activities available at the Cove.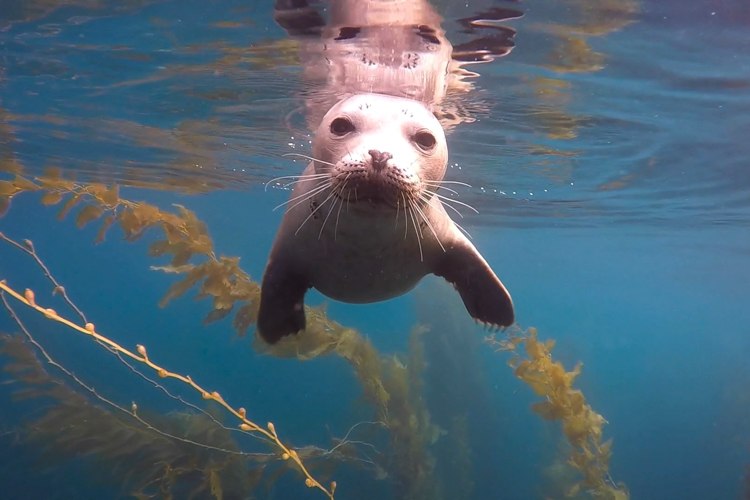 Scuba Diving The Giant Kelp Forest
One of the most famous kelp forest dive sites in the world is at the La Jolla Cove. Scuba diving right from the beach. Less than a quarter mile from shore divers descend into another world. These giant kelp beds are a magical underwater ecosystem teaming with marine life. Don't miss the annual migrations of whales, sharks, squid, and dolphins.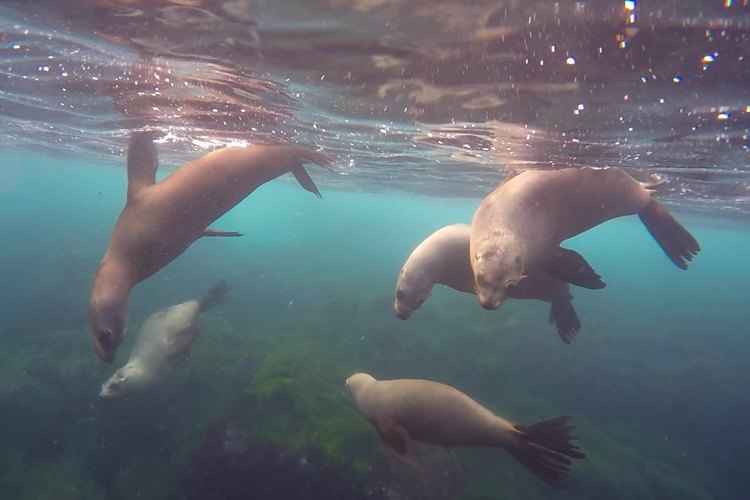 Snorkeling with Sea Lions
One of California's larger sea lion populations is resident in the La Jolla area. These guys easy to spot lounging on rocky outcroppings or swimming in the waters below the cliffs. Jump in for some snorkeling at La Jolla Cove, and you're almost guaranteed to see some sea lions.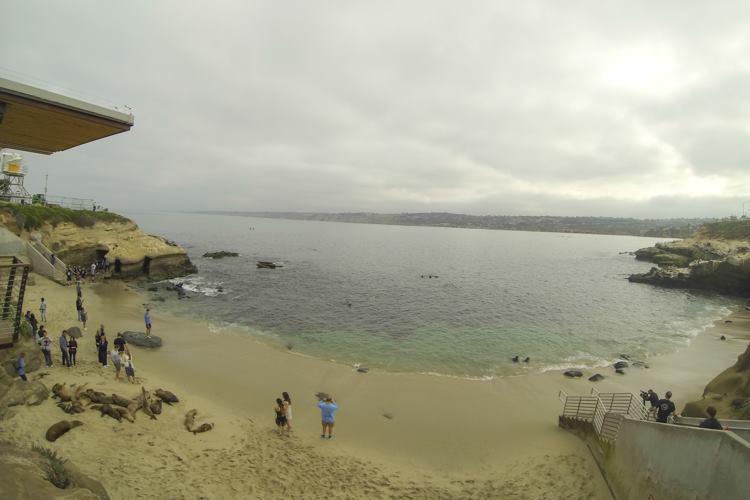 Exploring La Jolla's Tide Pools
Everyone loves searching the tide pools. The staircase next to the lifeguard tower descends to a small beach below. At low tide walk to the left along the beach to just below the next set of stairs. Here are the tide pools. Be sure your footwear has a grip as the rocks are slick with algae. Find colorful sea anemones, hermit crabs, sea snails, even barnacles. Before you go, check the San Diego tides here.