Leopard Sharks Snorkeling Tours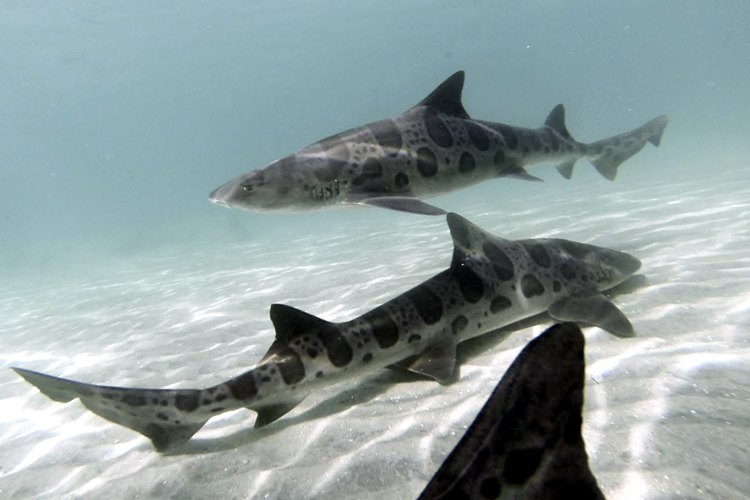 SNORKELING TOUR SUMMARY:
It's fun snorkeling with the gorgeous leopard sharks in La Jolla! Are you visiting San Diego? Try one of our exciting snorkeling adventures. Excursions explore leopard sharks hotspots in the La Jolla marine reserve.
Every summer thousands of leopard sharks migrate to the warm waters of San Diego. The best place to find these beautiful creatures is on the Eastern shore of the La Jolla marine park. The adults are often found in less than 10 feet of water so easy to see while floating on the surface. We often see other underwater life such as schools of colorful fish, lobster, rays and even baby seals. We find sharks on about 75% of our trips; there are no guarantees.
Leopard Sharks Tours
Group Event
Ages 12 + (with parent)
Protected Marine Area
Price includes use of gear.
WHY CHOOSE THIS EVENT:
Explore San Diego's incredible protected ocean sanctuary.
Share the water with one of the world's most beautiful sharks.
Keep an eye out for surprise visits from green turtles or pods of dolphins.
Discover local creatures like California spiny lobster and crabs.
Photograph colorful schools of fish, including the orange Garibaldi.
Enjoy topside views of La Jolla's majestic sea cliffs.
All groups are lead by one of our expert guides.
EVENT DETAILS:
Adults (ages 12 & above): $80